Encinitas Physical Therapy
Manual Therapy Specialists
(760)753-0703

"Thank you for your very professional and friendly help in resolving my recent cervical radiculopathy. My doctor was quite right to believe that with your help and a conservative approach things would likely clear. They have quite nicely. I am now back doing all my customary activities without pain or weakness. I even felt well enough to complete the Solvang 100 mile bicycle ride. Neil, it was a pleasure working with you. I enjoyed your hands-on approach."
--Dr. James F. Quigley, D.O.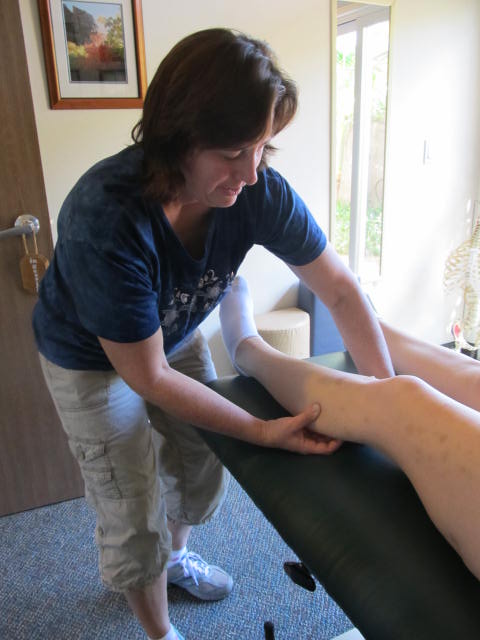 "After giving birth five years ago, my pelvic organs prolapsed and I Iost the feeling from my waist to my toes. My feet were still numb, and nobody knew why. Then I came to see you. You simply and joyfully freed my body from its entrapments. What was down came up, what was very loose got tight, and those trapped nerves are free at last. I can feel my feet! (and cough and sneeze with confidence) There are women who live with the discomfort and pain of prolapse the rest of their life. Not me. I found the remedy. Thank you, Michelle Sturman!"
--Cristina F.

"I came to Neil after going to another physical therapy clinic following an auto accident. I had been going there approximately 3 months without any improvement to my shoulder injury. I had immediate improvement with Neil after just a few visits. He had a more personal and effective method in his individual care. I am now recovered with no pain in my shoulder. If you have a problem, just see him, and you'll soon be better!"
--Anne F.

"I have been treated beautifully with the most professional state-of-the-art treatment, that has kept my severe condition from worsening. I am grateful to have found such wonderful, highly trained physical therapists.
--Edith E.
"I am an orthopaedic surgeon. I have known Neil Sturman for many years and have found his treatments to be effective and efficient. I highly recommend him for physical therapy."
--Dr. Michael J. Skyhar, MD

"I visited the Clear Passage location in Encinitas. Michelle and Neil make an amazing team. The 10 hours I spent with Michelle flew by... it was like talking with an old friend. She is incredibly easy to talk to and is always smiling. She is a wonderful person and a gifted PT. She was able to use her hands to find the places on my body that needed work. Both Neil and Michelle thought about different ways to solve some of my more complex issues. They approached things from multiple view points and used numerous techniques that would result in the best outcome. Neil and Michelle know every part of the body. They are very knowledgeable. Neil is great at teaching and explaining things. He loves what he does and truly wants to help people. Both Neil and Michelle were generous with their time. I do feel so much better after my week with Neil and Michelle. I'm in less pain. I have more energy. I feel lighter. I'm grateful to have met such wonderfully talented people."
--Trisha B.

"When one feels destined to accept lower back pain as nothing more than the aging process and after many months of seeing many specialists, it was Neil's unwillingness to give up on me that made the difference. In a few short weeks of therapy he found the perfect combination of exercise and treatment to alleviate most of the daily pain every morning. I now do PT at home. I'm in control!"
--Joel H.

"On the seventh day, the Lord created Neil Sturman of Encinitas Physical Therapy. He has given me a life that I feared was beyond my reach. In March of 2008, I had a triple laminectomy and the pain still endured both in my back and the front of my legs, crippling my ability to sit for any serious period of time. No, the operation had not been successful. At the beginning of February 2009, I entered Neil's office in complete despair. Neil did a thorough analysis of my prospects and work began. Over the next three months, I saw Neil three times a week and I am now able to resume my current life, which includes sitting through duplicate bridge three times a week. Neil uses a variety of techniques: gentle and then more vigorously stretching my back and legs so that the tightness caused by the traumas would relax; analyzing the root of the sciatic nerve that was involved in the pain in my legs, and rotating the legs and hips to relieve and modify the nerves affected; massage as required to relieve pain; providing a program for stretching and strengthening the core of the spine. Neil is thorough, patient, and never lets you down. He will pursue an analysis of what is causing difficulty and pinpoint the treatment to provide the relief. He has a mild, gentle manner that helps accelerate your ability to cooperate and get results."
--Carol V.

"During this past year I've had to rely on Neil's expertise to ease the surprisingly many injuries I've experienced... injuries from exercise, poor posture and improper use of limbs. Neil's professional skills as well as his genuine concern have helped me to function, to perform the necessary duties of daily life with a minimum of pain and a maximum of cure. Many thanks!"
--Annette W.

"I wish I had started three months ago when my neck problems began! Neil was able to immediately identify my problem area, and with expert touch, hone in on exactly the affected sites. In addition and something of immense value to me, he was most knowledgeable and could identify and explain his observations. The atmosphere of the office was always personalized, relaxing and positive. This has been, by far, my most beneficial physical therapy experience, hands-on for the entire session. I have already recommended Encintias Physical Therapy to friends and my internist.
--Fran H

"About 7 years ago I suffered a tailbone (coccyx) fracture from learning how to snowboard. Since the birth of my daughter I have been struggling with pain in my lower back and tailbone area. The pain reminded me of what I went through 7 years ago. I was referred to Neil Sturman. We had 5 treatments and the pain in my tailbone area has completely disappeared. I have been able to sit down for extended lengths of time without any discomfort. I strongly believe in what Mr. Sturman is doing. He will forever be someone that I will refer others to who are struggling with this type of pain."
--Elizabeth P.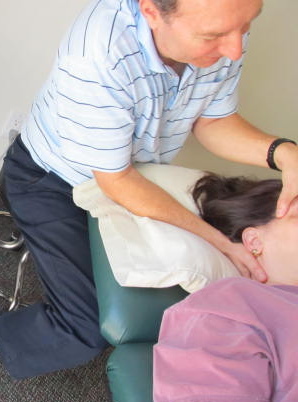 "I am a very active person who runs, bikes, swims, weight lifting, and I love to backpack and camp. Approximately a year ago I developed severe back pain and was diagnosed with a moderate disc bulge in L5. I took multiple medications and injections with little or no positive results. Most important I was unable to do many of the activities that I enjoy. I ultimately asked my physician to prescribe physical therapy and was referred to Neil Sturman. Within 2 sessions I had more relief than I had with all other treatments in the previous year. When I began treatment I was unable to walk any distance without pain and am now walking about 3 miles every other day, cycling up 150-200 miles a week and maintaining a routine weight training program. Neil started with a very thorough and precise diagnostic process followed with manual therapy followed by specific exercises for home use. He is a very knowledgeable person actively involved as a faculty person at a PT school, very interested in studying and investigating new treatment methodologies and is very effective in the treatment process. His office is very well organized and his staff has excellent follow through. I would highly recommend his personalized approach to treatment."
--Michael T., February 2011
"Neil helped me resolve a neck pain problem that had bothered me for over a year quickly and easily. He also helped me work through a broken foot with less pain and misery than I might otherwise have had. Neil's methods are so much more gentle and customized for each person than other PT folks I had seen. He's also very intuitive and helpful in diagnosing difficult problems. Neil is friendly and helpful and very effective! Thanks so much!"
--Jeanine B.